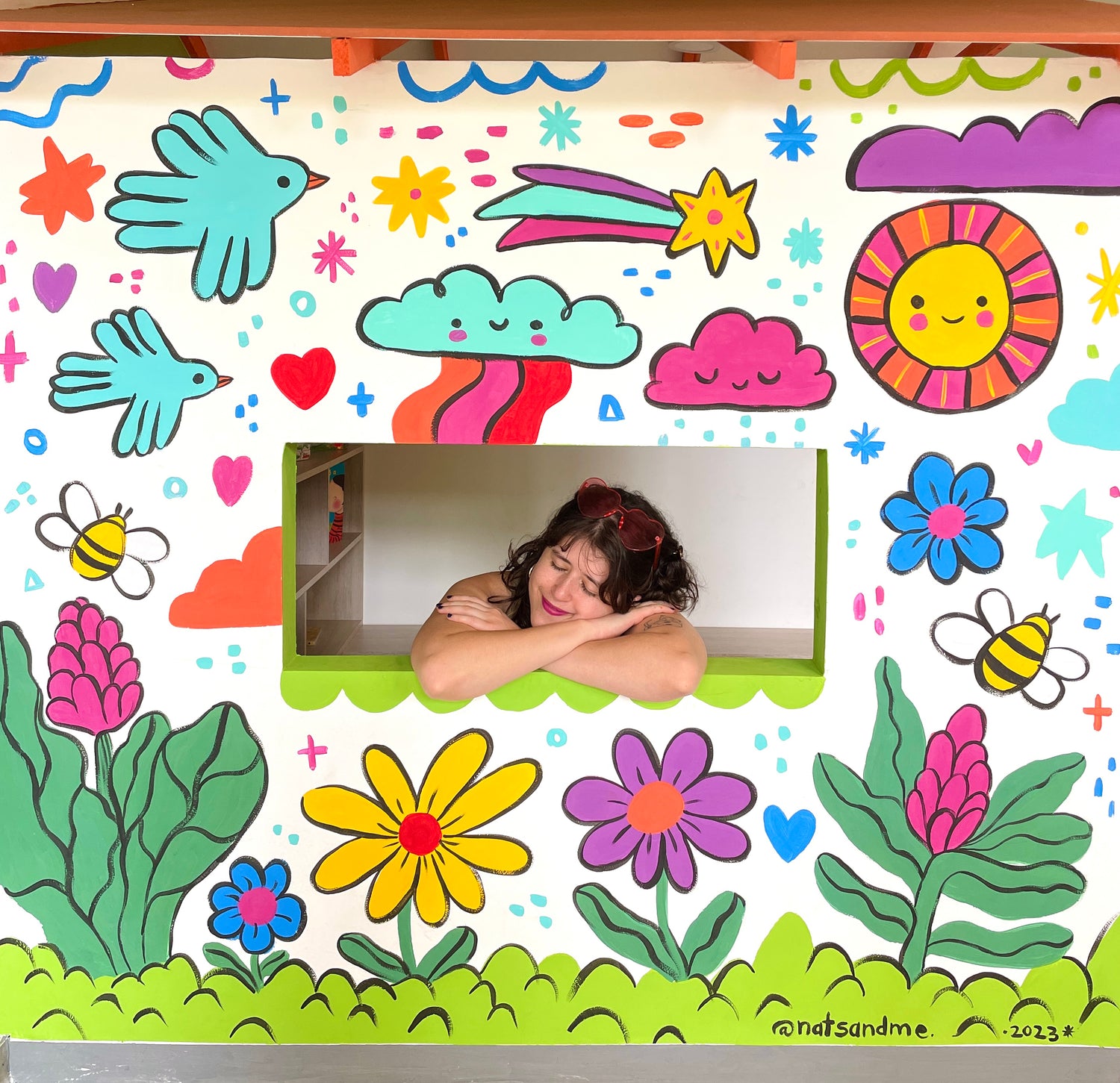 Hola I'm Natalia ♡
I'm a Colombian illustrator & designer based in Portland, OR.
I'm the Master Wizard behind our cute & mighty shop!
My work draws inspiration from the warmth of my home country, my childhood in the 90s & my whimsical relationship with nature.
I love spending time in my art studio with my cat Scoots designing illustrated products, books, murals and more!
Some of My Clients & Projects Include
The Washington Post, The LA Times, Rebel Girls, Vice Colombia, Nucleus Galery, Galery GoGo, Lovelane Designs, Editorial Planeta, Hammer & Jacks, Completely Arbortrairy Podcast, Urban Art Network, Stenhouse Publishers
Where can I buy your work in person?